It's all about the moment baby. The WeChat moment.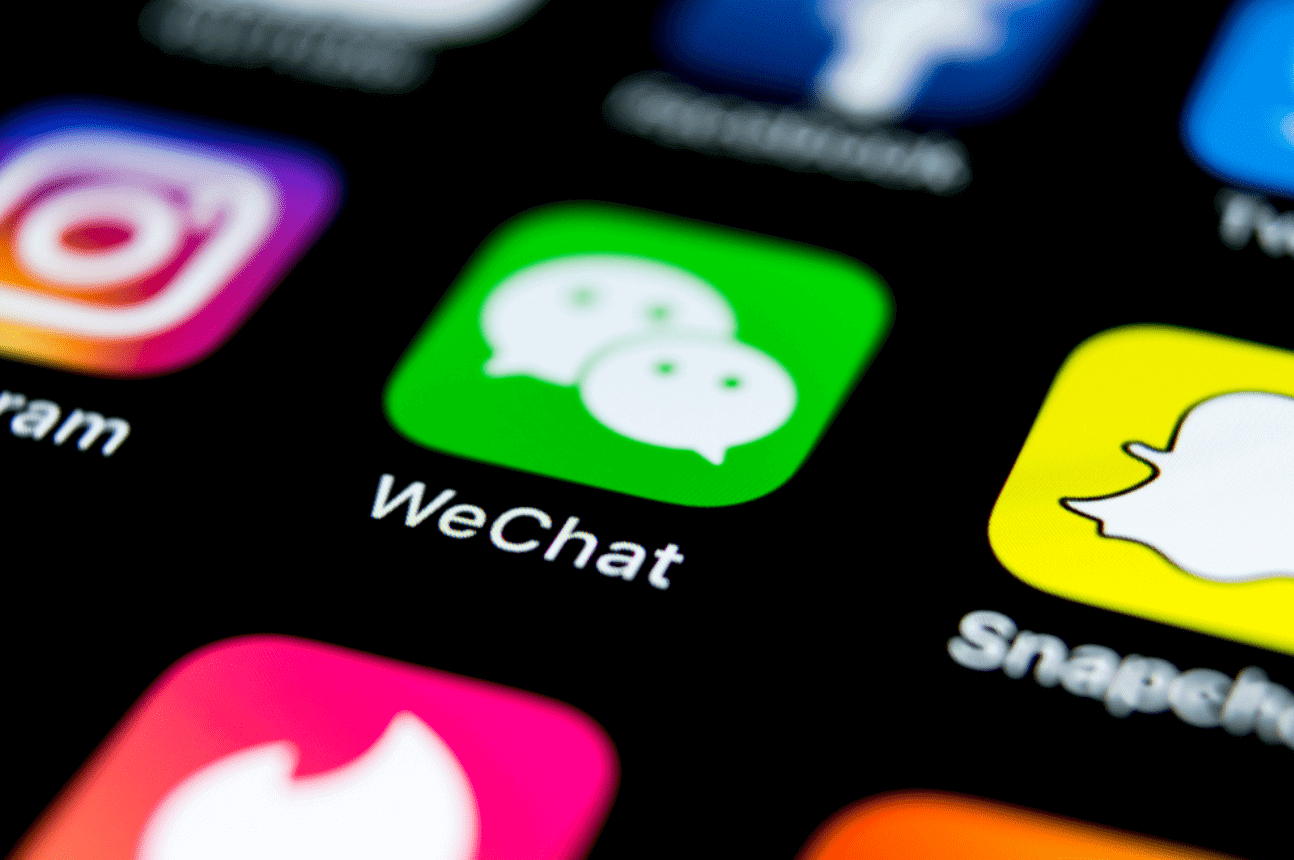 Everything You Need to Know About WeChat
WeChat is owned by Chinese tech giant Tencent.
Clocks in more than a billion monthly users!
More than messaging — users can do everything from payments to flights and hotel bookings.
One key feature is "mini-programs" which are apps within WeChat.
Social feature called "Moments" is similar to a Facebook wall.
At The Orangeblowfish, we are always looking ahead — design trends, projects, creativity. But, sometimes it's great to look back on what we've accomplished.
How do we appear in our friends' moments?
With #Endlessdesignfun of course!
In the spirit of this weekend's Labor Day celebration (China celebrates May 1), we created a faux WeChat Moment to imagine how we would appear in the eyes of our followers.
We hope you enjoy a look at a few of our past projects.
It will take just a moment (HA!).
Happy Labor Day!
A Moment of The Orangeblowfish
To see how The Orangeblowfish cultivated a NYC style meets Shanghai streets style for UP Shanghai, visit Imaginating UP Shanghai.

Want to see what happens when you blend a laid-back Californian vibe with a passion for coffee? Read more about Ocean Grounds here.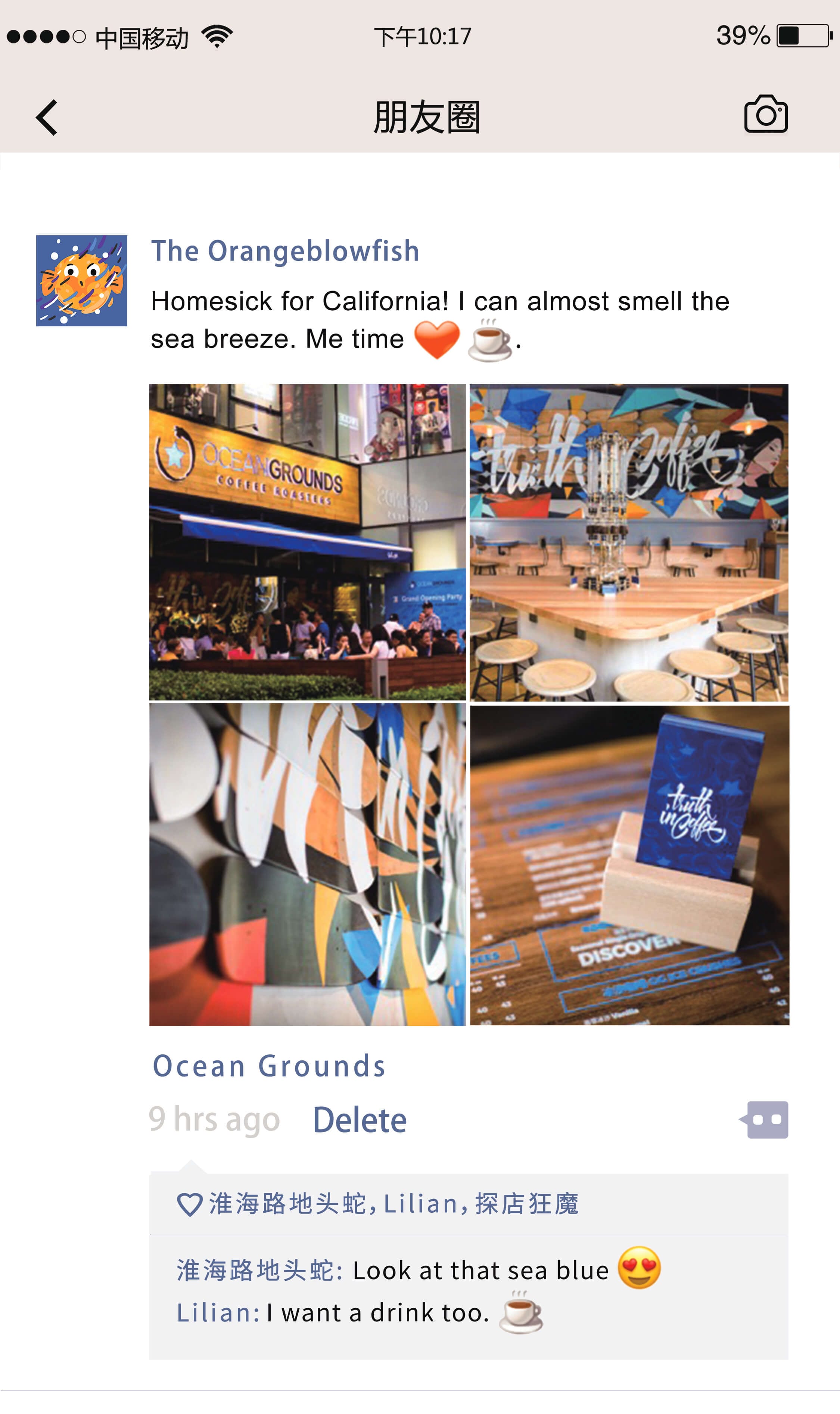 Have you seen our wall art for Mia Fringe, a multi-brand store and restaurant?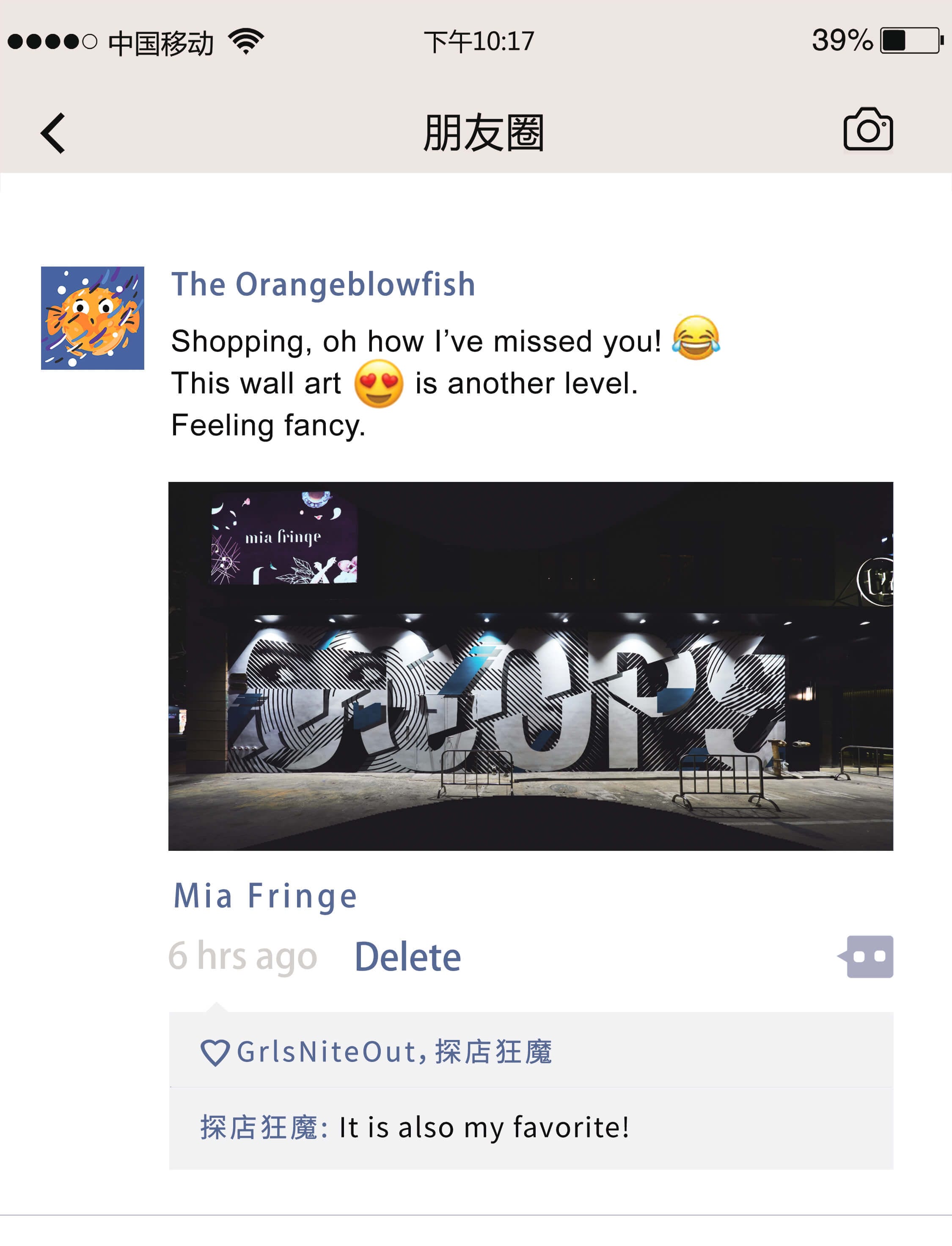 Check out how we designed one Shanghai's most iconic brunch spots, Liquid Laundry.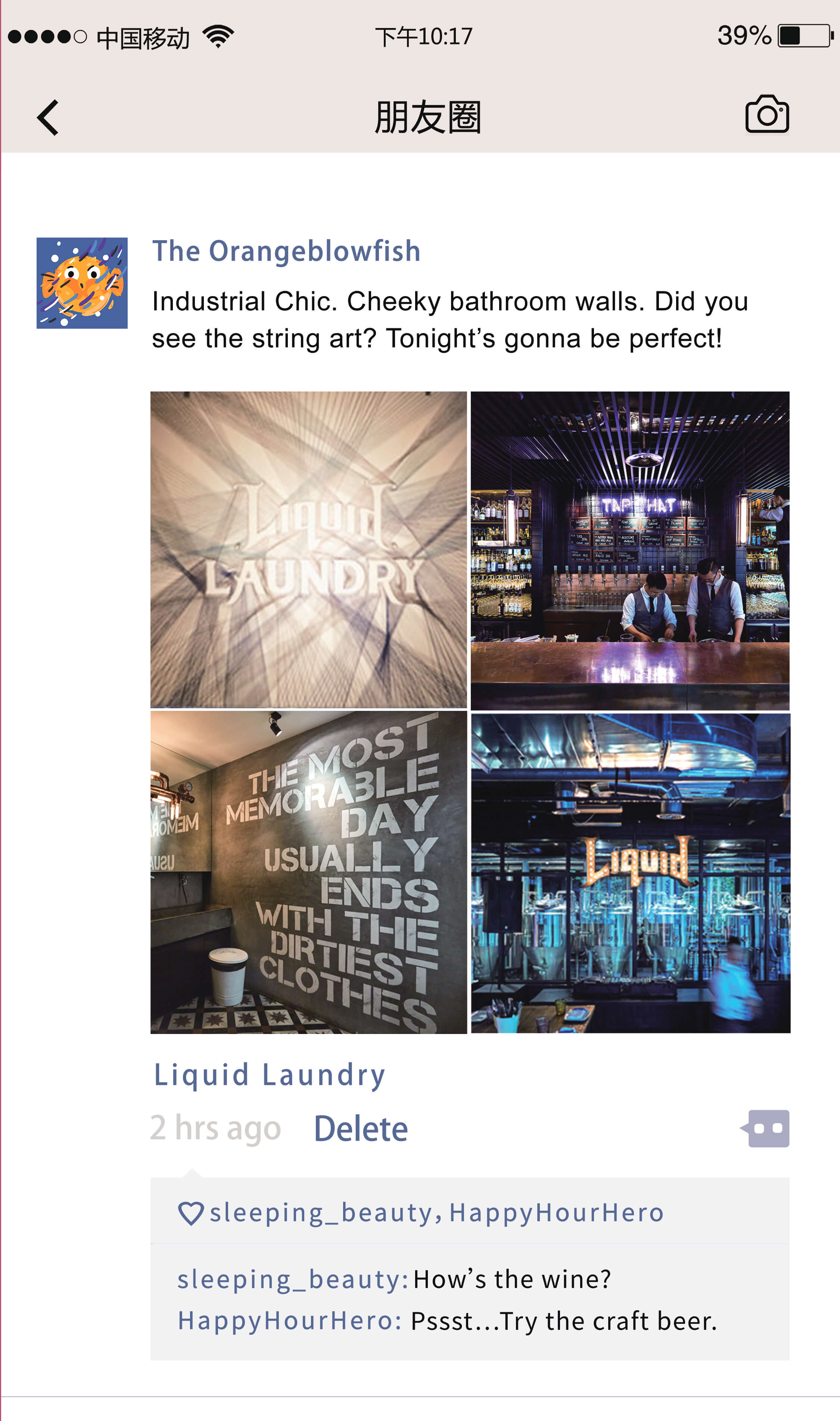 Built in 1872, the building that houses The Press was once home to China's longest running daily newspaper, the Shen Bao. We paid homage to that history with media and newspaper themed décor!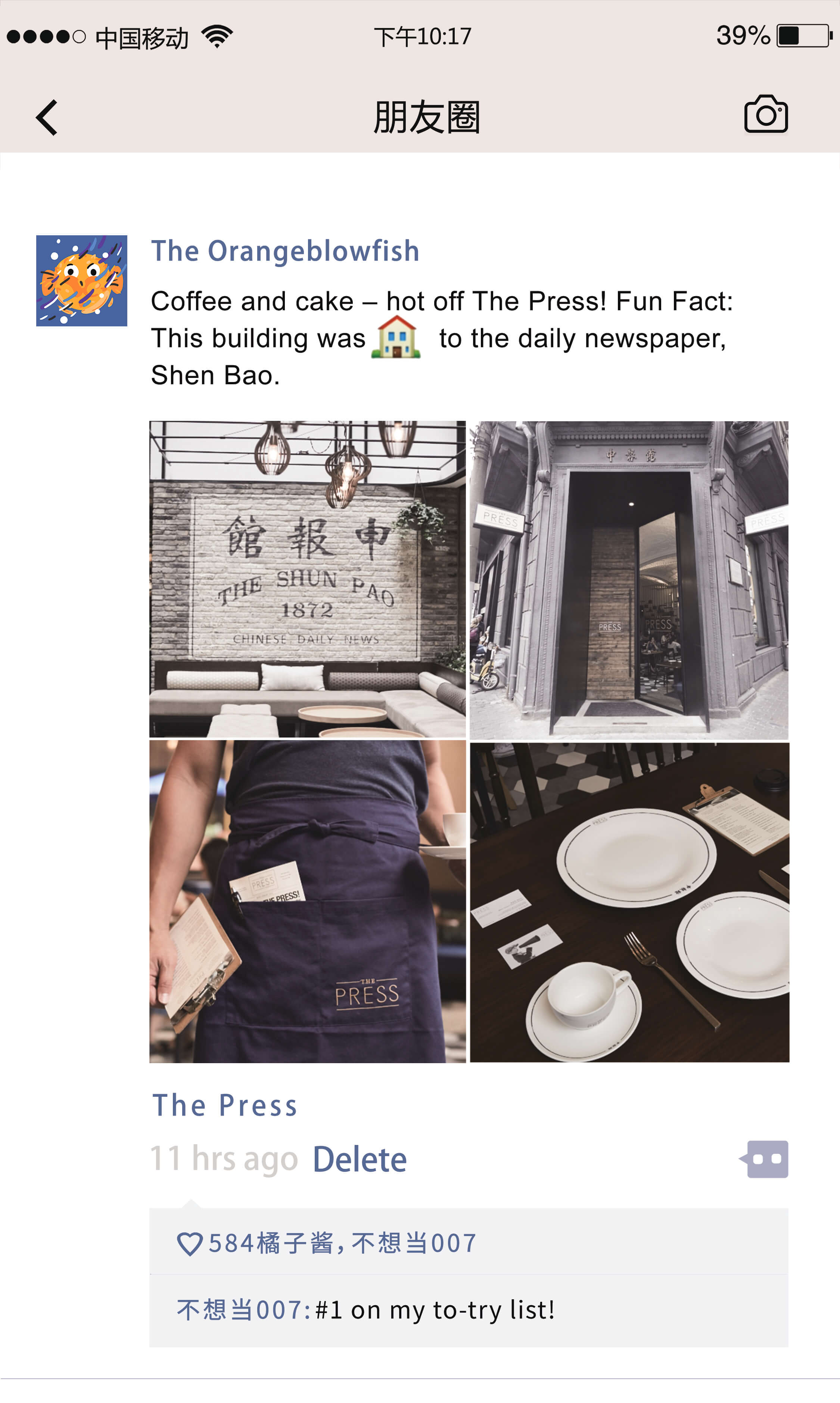 Let's not forget this special edition gift bag we created for Kiehl's China!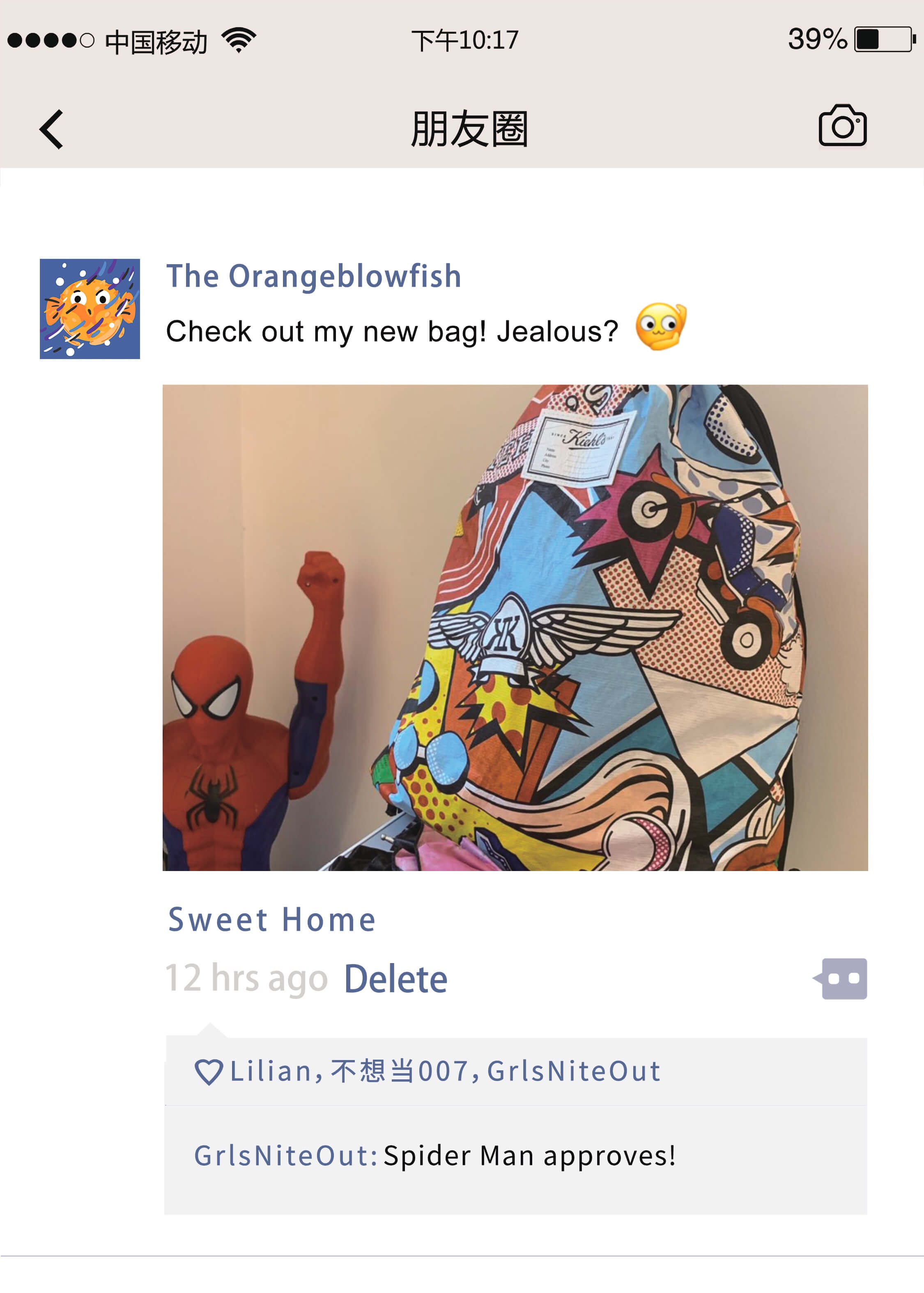 Shanghai keeps us busy, but we always have a moment to reflect on amazing projects.
There are no ordinary moments.
Want more creative action? Head to our WeChat account (The_orangeblowfish) or hang with The Orangeblowfish on Twitter. Stay tuned for TOBF news and more posts about creative industry topics such as brand storytelling or photo styling!