Creative wall art design is the process of leveraging the space within your business to artistically tell your brand story in a visually appealing way. The overall objective is to enhance your customer's brand experience, and ultimately boost your brand image. Your business space might be an office, retail shop, bar, restaurant, salon or your home office.
Think about a time when you walked into a business space and all you saw were blank white walls around you, or one or two photos hung sparingly around the space? What was your first impression of the brand, and what type of experience did you have?
To be honest, utilizing every available space or leaving most of the space blank and under-utilized is not ideal for any business. So, if you have a small space, design only one feature wall, which is THE master piece of wall art that you want your customers to focus their attention on. Or alternatively if you have a larger space, split the space into different sections so each section tells a story.
Too much to think about? That's why we're here!
In a nutshell, it's important to hire an experienced wall art design company like The Orangeblowfish, who has a solid track record of designing creative wall art for clients. Our holistic wall art design services include assessing the entire space, and holistically making your space look and feel awesome, on-brand, whilst keeping things simple.
The Orangeblowfish is an award-winning, independent creative & branding agency with teams across China, Australia and United Kingdom. We leverage storytelling, art, space and technology to deliver creative wall art design services to not only enhance your customer's brand experience on location, but the entire brand image. We have a solid track record in designing and installing creative wall art for Fortune 500 companies and local start ups such as Costa Coffee, Liquid Laundry, Lindt, Mindshare and more.
WANT TO GET STARTED?
Examples of Creative Wall Art Designs
Custom designed graphic design or illustration
Framed pictures or photos
History wall
Office wall art
Infographic or graphs
Interactive project mapping
Maps
Wall murals
Our Creative Wall Art Services
The Orangeblowfish isn't your typical wall art company or design studio. We are holistic project managers, talented designers and storytellers, who know how best to use interior design and creative wall art that ensure your customers have a fantastic brand experience! Services we offer include:
Initial client chemistry meeting
Creative consultation to understand branding, visual guidelines, styles and preferences
On-site assessment to experience and assess the look & feel of the space, measurements of space, and so forth (virtual or in person depending on client location)
Creative wall art design services
Production
Wall Art Installation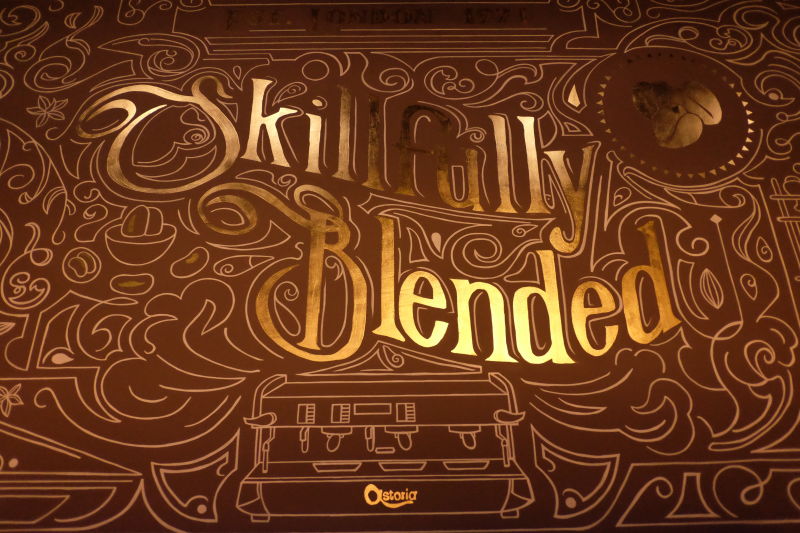 The Orangeblowfish designs wall art pieces that are on brand!
"The Orangeblowfish has an impressive portfolio and a lot of experience with F&B concepts. They also came to the first meeting bursting with ideas. Each idea was more innovative than the last. Their energy is contagious and the wall art they design is memorable, one-of-a-kind and definitely on brand." – Ocean Grounds Coffee Roasters