Without a doubt, gender inequality affects all of us. If you think the graphic design and creative spaces are immune to bias, then think again. Across all industries and companies, there are examples of gender bias.  Creative Equals reports only 16 percent of creative directors are female. What does that mean?
Gender bias in design is a real problem.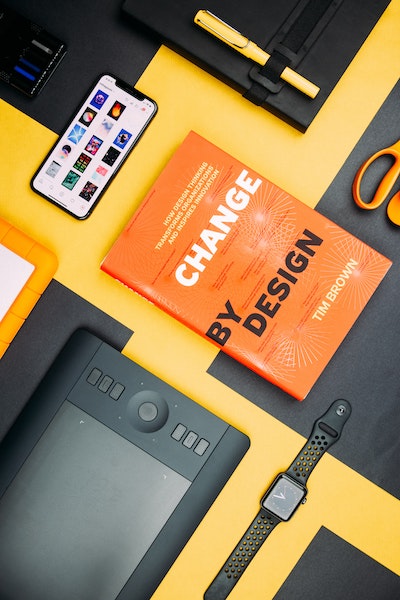 That might not make a lot of sense until you discover that the design industry does not have a problem with attracting women but rather with retaining, nurturing, and promoting female designers. You will be surprised to know that of the junior designers there are, about 60% percent are females.
So, what's wrong?
It's a questions of babies.
Many organizations and even small firms fear that women often take time off work to have babies. In addition to the family tax, there are a lot of toxic cultural ideals regarding a woman's working life. Negotiating equitable pay, fair compensation are only a couple of the hurdles women face in their careers.
How do we solve this?
It's good news that many organizations are standing up to change the story and create a more equitable gender balance in the workspace, but more needs to be done. Creative directors, designers, and clients must rise to the task and put in collective efforts to eradicate or significantly reduce gender bias in design.
How to Eradicate Gender Bias in Design
Reduce Ambiguity

Several research studies show  that stereotypes held about what both genders cannot do and how they should act has led people to evaluate men and women differently. Organizations and decision-makers must explicitly accommodate diversity and inclusion efforts in job descriptions or how they assess staff.
For instance, when a policy is to be implemented, managers are supported by providing specific actions they can take to ease the implementation. These help them to evaluate their efforts and also reduce ambiguity in the workflow. Creating awareness for new policies is not all there is to its implementation; all parties must be carried along; behaviors must be monitored and evaluated to motivate the workforce.
Be Intentional with Recruitment and Hiring
It is not uncommon to find many design organizations directly or indirectly enforcing recruitment efforts to favor the men. For instance, some firms advertise workplace amenities currently largely associated with men, such as football tickets or bachelor party type gatherings. If amenities appeal to a particular gender, the other one begins to feel a negative impact on her interest, performance, and sense of belonging.
Organizations have also used coded language in job requirements that can contain inherent bias (or culturally conditioned bias).. Some of these are "self-reliant," "superior ability," and so on. A more general or communal phrase like "team player" or "interpersonal" will remove this issue.
Focus on Small Wins and Embrace Empathy
Many organizations try to organize training for their workforce to discuss and understand the dangers of bias in the workplace. However, a day-long workshop isn't the solution. To eradicate bias in the design space, every stakeholder must be involved, and it must be a life-long practice.
To do this, every individual must be involved in constant education about unconscious bias, and organizations must diagnose bias within their workforce and move to mitigate it one after the other. They must also develop tools to aid evaluation and help increase accountability.
Gender bias in design is an old issue, but deliberate actions are not being put in place to eradicate the problem. Clients, as well as hiring organizations, must evaluate designers and creative directors based on their capability and creativity rather than their gender.
Drop us a line and let us know any questions you have about how we're fighting gender bias in design.
Want more awesome content? Head to our WeChat account (The_orangeblowfish) or hang with The Orangeblowfish on Twitter. Stay tuned for TOBF news and more posts about creative industry topics such as brand storytelling or photo styling!