The ancient tradition of Tomb Sweeping Day (Qing Ming) allows us to cherish the memories of those who've passed on, and to draw inspiration from their lives and accomplishments. Those of you within the creative industry know that death is not the end of art.
TOBF would like to honor some spirits that have shaped us creatively. From their work, the creative world continues to draw guidance, strength, and inspiration.
Listen, they will speak.
Cui Xiuwen 
First up on our list is a conceptualist. She experimented in a range of media including photography, film, painting, installation, performance and design.
Give life to life itself, and then live, only to find that life is so beautiful: energy, health and beauty are together; the promotion of consciousness, the opening of wisdom; conditioning, health, tea; art creation. There is no delay in the cooperation between the industry and the brand. The original life can still live so wonderfully.
Cui Xiuwen was the first Chinese artist to exhibit at the Tate Gallery in the UK. Her Video representative "Washroom" was collected by the Centre Pompidou in France and won awards such as the "Global Chinese Female Artist Award".
We admire her not only for her fantastic artwork, but her zestful energy. Her passion for charity and love for life encourage us to use our skills to make the world a better place.
Our honorable contemporary passed away August 1st, 2018 in Beijiing, at the age of 51.
Andy Warhol 

Next is an artist that needs no introduction. He was a leading figure in the "pop art" movement.
Making money is art and working is art, and good business is the best art.
Andy Warhol was a successful magazine and ad illustrator who became a leading artist of the 1960s Pop art movements. His work explored the relationship between artistic expression, celebrity culture, and advertising. Some of Warhol's influential and controversial work remains some of the most expensive paintings ever sold.
Mr. Warhol loved to push boundaries. As fellow rebels, we respect Mr. Warhol's revolutionary mindset. His rule-breaking behavior paved the way for an entire movement – and sparked public discussion of everything from consumerism to individual authorship.
Our stirring contemporary passed away February 22, 1987 in New York City, at age 58.
Alphonse Maria Mucha
Finally, a Czech Art Nouveau painter and decorative artist, most well known for his images of women.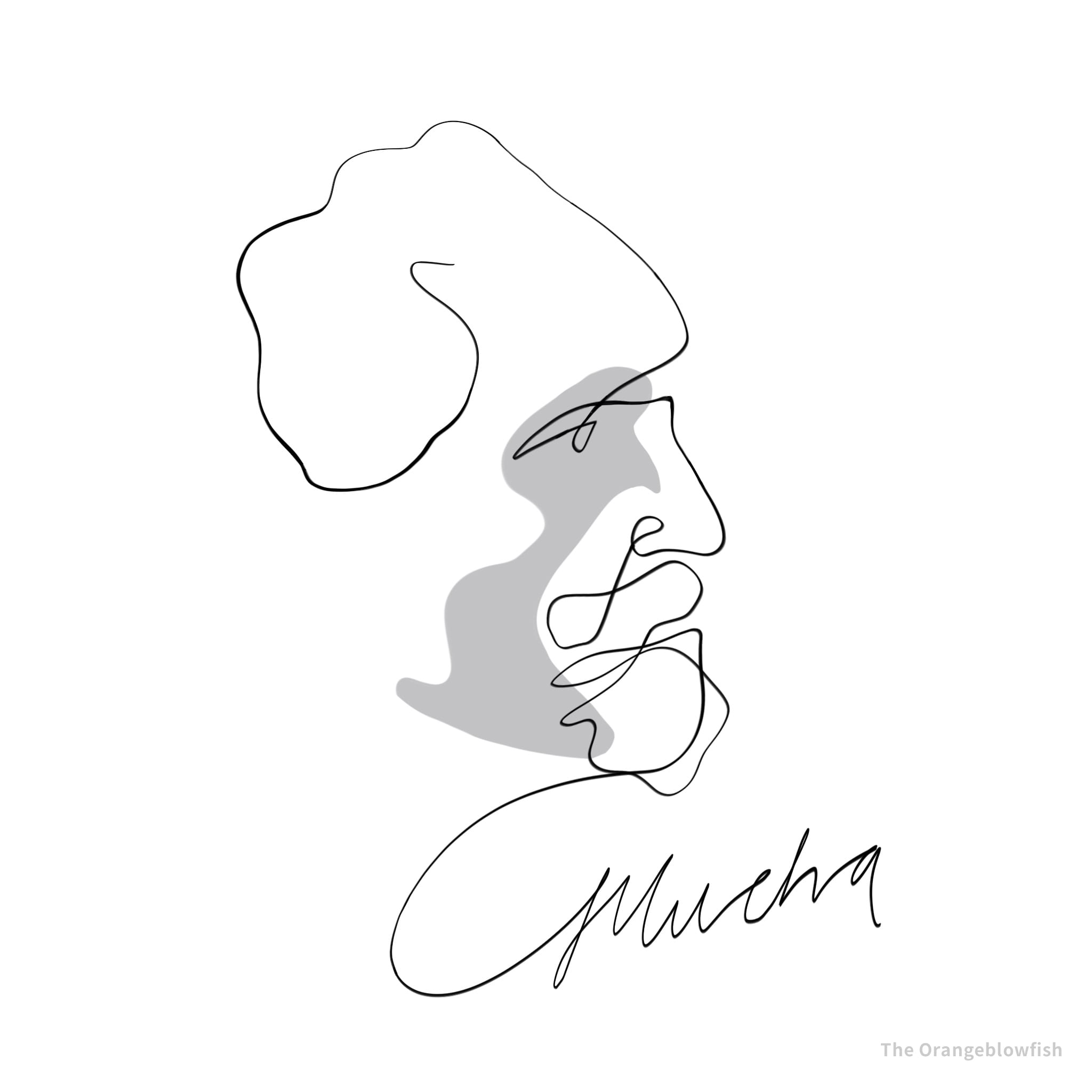 Art exists only to communicate a spiritual message.
Mucha worked in a variety of media – his art extended beyond the borders of "high art." Everything could be a work of art, encompassing a person's daily experience, from wallpaper to furniture to clothing to promotional posters around the city.
We appreciate his elegant framing, curves, and ornate style. Mucha's attention to detail him solidify him as a master of Art Nouveau.
Our stylish contemporary passed away July 14, 1939 in Prague.
Each of our lives rests firmly on the work of those that came before us. They are as near to us as our breath and bones, our ever present muses.
Art is eternal.
Want more awesome content? Head to our WeChat account (The_orangeblowfish) or hang with The Orangeblowfish on Twitter. Stay tuned for TOBF news and more posts about creative industry topics such as brand storytelling or photo styling!