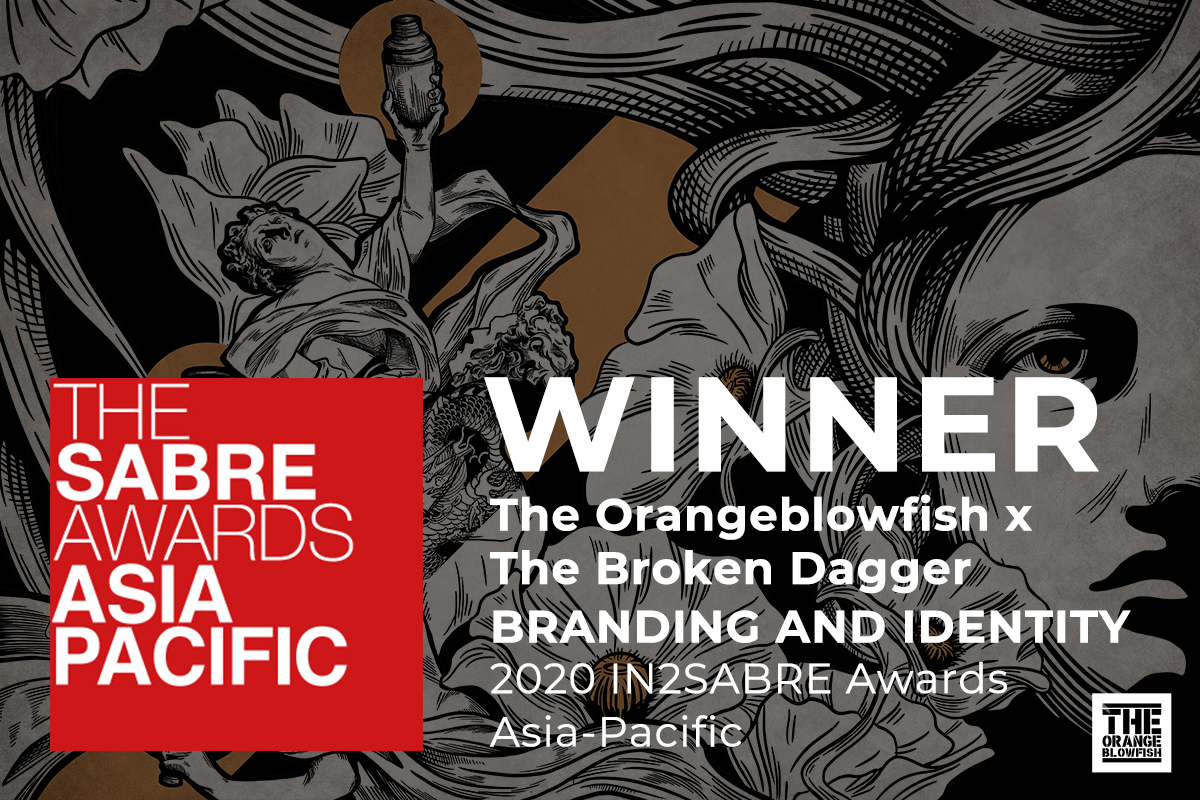 We are extremely excited to announce that: our branding project The Broken Dagger is the winner of 2020 IN2SABRE Asia Pacific Award for Branding & Identity and a Finalist in the 2020 SABRE Awards Asia-Pacific. Winners were revealed at a virtual ceremony organized by PRovoke Media on 24 September, 2020.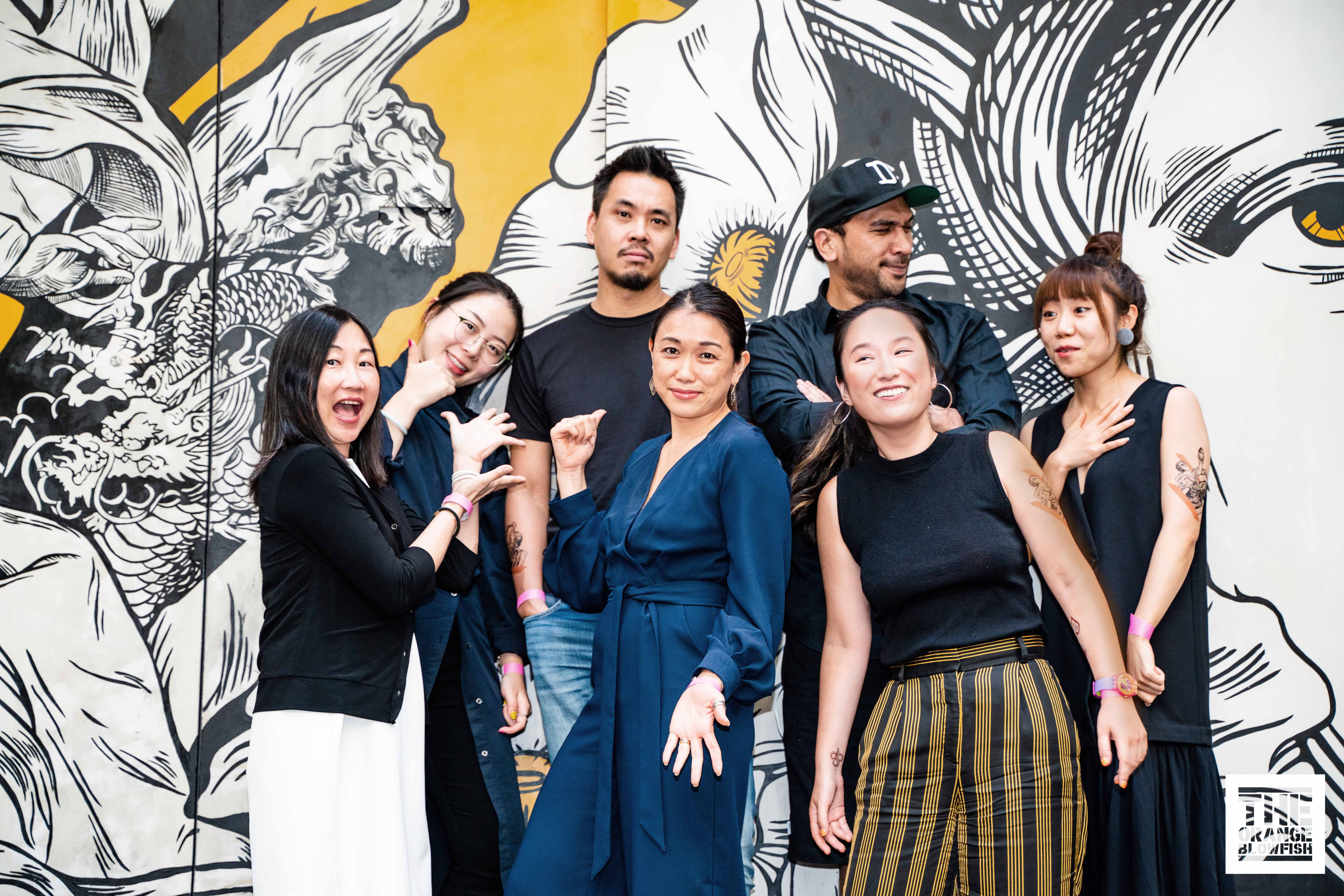 SABRE and IN2SABRE recognize creative and PR firms who showcase Superior Achievement in Branding, Reputation and Engagement. We are very honoured to be recognized for our work as the SABRE Awards has a jury of more than 60 leaders assessing winning entries.
The Broken Dagger (TBD), a speakeasy bar in Shanghai, is a sensory playground for all cocktail lovers. The brand concept and experience were developed to match the cocktails: impress and be "openly-exclusive". You can know more about our project The Broken Dagger by clicking here.
To celebrate this great news, we accepted this award and celebrated with our clients, partners and The Orangeblowfish community at… where else, but The Broken Dagger!
Thank you The Orangeblowfish community, our clients and partners for supporting, cheering and pushing us towards today's achievement. You guys are all amazing and fabulous! This award is for you!
Photos & Video by Katherine Gu