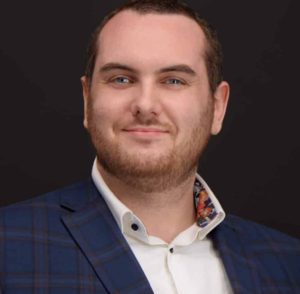 The Orangeblowfish has hired James Dunn as our Global Business Director based out of Ottawa, Canada. In this newly established role, James will lead strategic initiatives and partnerships to enhance The Orangeblowfish's international footprint, focusing strongly on Canada and the United Kingdom.
Born and raised in the United Kingdom, James gained extensive experience supporting international businesses within China through his seven-year tenure as Executive Director with British Chamber in Shanghai. Throughout his experience in China, James offered strategic counsel and practical guidance to multinational firms wanting to seamlessly navigate the complex Chinese market using his business acumen, international business, and strategic management background.
"Amid economic challenges in 2022, we saw an increase in business from international brands wanting to strengthen their brand presence in China and the APAC region.," said Natalie Lowe, CEO & Founding Partner of The Orangeblowfish. "James comes with a wealth of international business experience, and we're excited to be extending our counsel and guidance with his knowledge and expertise."
"I've witnessed The Orangeblowfish's achieve significant growth in the last few years and have always been a fan, even during my time in Shanghai. I am thrilled to spearhead the Agency's international growth and provide on-the-ground counsel to brands in Canada and the UK," commented James Dunn, Global Business Director.
"I'm confident that with our extended footprint, we'll be able to deliver a more robust one-stop solution for brands wanting to be successful in China and APAC, and for Chinese brands wanting to grow internationally as well," Lowe concluded.
If you're interested in finding out how we can help you grow your brand community, book a complimentary consultation with us today!