After expanding our leadership team, The Orangeblowfish family continues to grow and we have a new member, Yiki Chen, who joins us as The Marketeer! She is responsible for managing our social platforms and boosting engagement with our TOBF communities.
Born in China and moved to Europe at a young age, Yiki studied and lived in various countries. After falling in love with the city, Yiki relocated to Shanghai in 2020 to further develop her marketing career. Graduated with a master's degree in marketing, Yiki is quite the linguist! She is fluent in Chinese, French, and English.
Let's get to know her!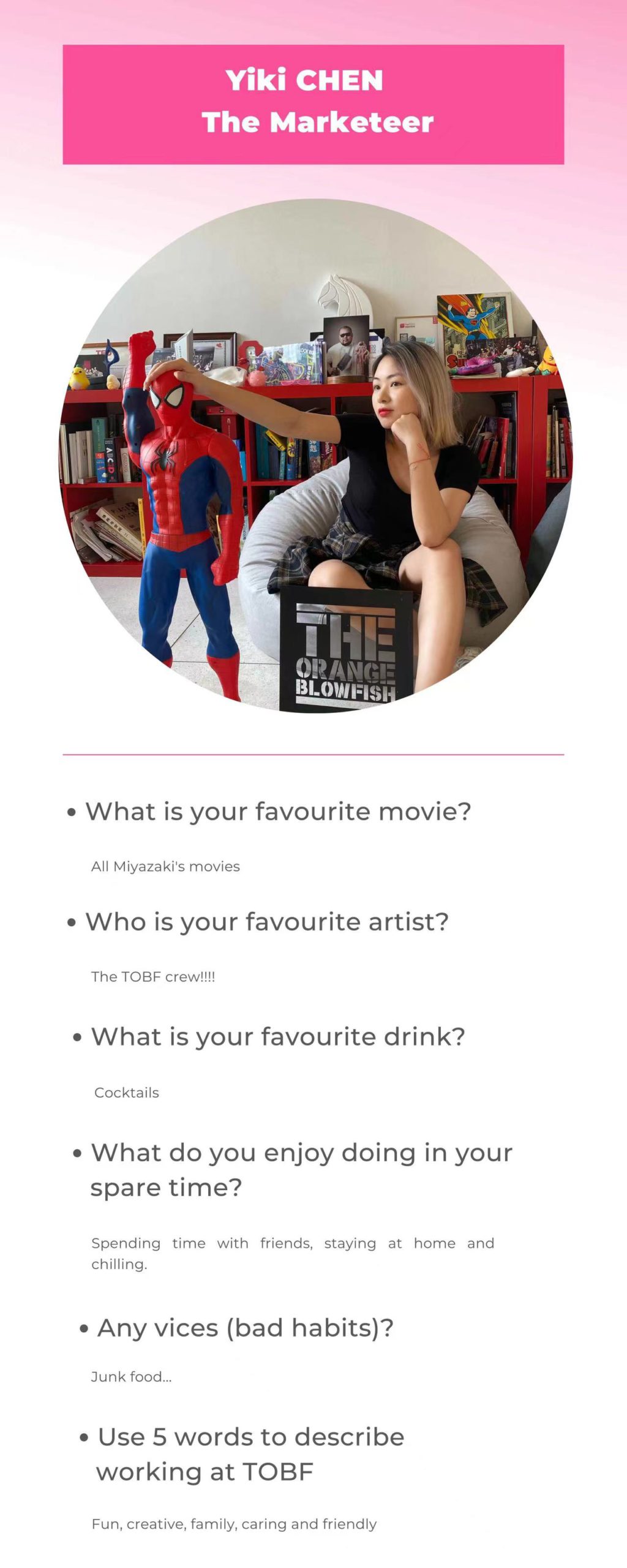 Yiki joined The Orangeblowfish during the lockdown, let's see how it has been for her:
"It was challenging! We went into lockdown 5 days after I joined The Orangeblowfish. Nonetheless, I still received a nice warm welcome from the team. Even though I only spent a few days in the office, I felt like I had been part of the team for a long time. The lockdown itself was a challenge, but the team was always present and supportive. This helped me get through the lockdown," commented Yiki Chen, Marketing Executive of The Orangeblowfish
What do you love most about Shanghai?
"Shanghai is such a cosmopolitan city. I love the mix of different cultures and I feel that by meeting new people, I can learn a lot of new things. People in Shanghai are so kind and open-minded. Everyone can find their place in this city and the food is just amazing!" added Chen
Are you looking for a creative and fun team? Check out our vacancies now! You may be the one we are looking for!