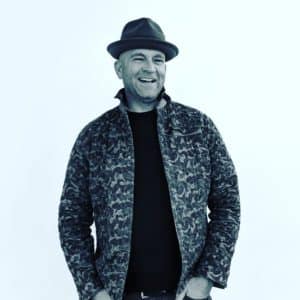 The Orangeblowfish has announced its expansion into the Americas region. This comes after the growing demand of the Agency's creative services which includes brand strategy, brand experience and spatial design.
Sy Kraft has been appointed as Regional Lead – Americas to lead strategic initiatives, and foster partnerships that add business value for clients in the region. Sy is a native New Yorker and currently based in Los Angeles, having worked in Mexico, Austin, San Diego and London. He has more than 20 years of brand strategy and design experience for the likes of Proctor & Gamble, American Express, Formula 1 Racing, General Motors, Microsoft, adidas, Playa Hotels & Resorts and more.
Despite the pandemic, The Orangeblowfish witnessed significant growth in the last few years, by leading client brand initiatives that shaped their overall creative strategy and brand experience strategy to meet evolving consumer needs. The Orangeblowfish has received major award recognition by industry and peers including Transform Asia, Campaign Asia, Stevie Awards, Provoke Media and more.
"Covid has pushed brands to think creatively on how to bring their brand to life beyond a business card or website. Brands who rethink how to leverage their space, to create immersive and memorable experiences, will remain top of mind for consumers," commented Natalie Lowe, CEO & Founding Partner of The Orangeblowfish. "We've grown organically and excited to have Sy be an extension of our team, to deliver some exceptional work in the Americas region," added Lowe.
"The Orangelowfish has an unrivalled client portfolio and I'm excited to be joining the team, and extending that depth of skill and expertise locally," commented Sy Kraft, Regional Lead – Americas for The Orangeblowfish.
"I'm confident that with our local presence we're able to service our clients better, and do what we do best, by adding business value using creativity," concluded Lowe.
If you're interested in finding out how we can help you grow your brand community, book a complimentary consultation with us today!