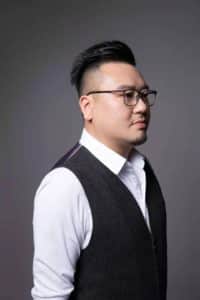 The Orangeblowfish has made an exciting new addition to its leadership team with the appointment of Andy Yuen as Business Director based out of their headquarters in Shanghai, China. As Business Director, Andy will be responsible for leading strategic initiatives that align with business goals, while delivering innovation solutions for clients.  
Andy comes with a wealth of brand management experience, having worked on both the client and agency side in various roles such as Business Director, Project Manager, and Brand Consultant. He began his career at Cathay Pacific in Hong Kong and has since worked for renowned brands such as Interbrand, Kantar, Dragon Rouge, after moving to Shanghai in 2010. 
"We're thrilled to welcome Andy Yuen to our team as Business Director. Andy's brand management experience coupled with his deep knowledge of the China market, will place him in a strong position to lead our China office to its next phase of growth," commented Natalie Lowe, CEO & Founding Partner of The Orangeblowfish.  
Andy will collaborate closely with the client servicing and creative teams to develop brand and creative solutions that meet the clients' objectives while adding value to their brand. 
"I am excited to join The Orangeblowfish team at a time when the Agency is experiencing significant growth, in the China market. I look forward to working with the talented team, and delivering innovative and impactful solutions that exceed our clients' expectations," added Andy Yuen, Business Director of The Orangeblowfish. 
If you're interested in finding out how we can help you grow your brand community, book a  complimentary consultation with us today!